Shuai Mu
Assistant Professor
Department of Computer Science
Stony Brook University
Office: New Computer Science RM-351
Email: shuai at cs stonybrook edu
Links:
Google Scholar
,
Calendar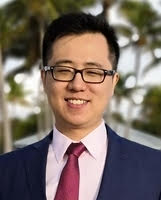 ---
Fail-slow Fault Tolerance accepted to HotOS '21
MongoDB Replication appeared at NSDI '21!
Cobra appeared at OSDI '20!
I am an assistant professor of Computer Science at Stony Brook University. My main research interests are in distributed systems and multi-core systems. I'm particularly interested in:
Building fault-tolerant storage and database systems.
Building tools to ease concurrent programming for developers.
Verifying correctness of distributed systems and algorithms.
I am looking for motivated PhD/MS/Undergrad students. If you are interested, email me a brief resume.
Courses
Program committees
NSDI 2021
ATC 2020
APSys 2019, 2020
Recent publications
Fail-slow fault tolerance needs programming support
Andrew Yoo, Yuanli Wang, Ritesh Sinha, Shuai Mu, and Tianyin Xu
HotOS 21 (to appear)
Fault-Tolerant Replication with Pull-Based Consensus in MongoDB [paper]
Siyuan Zhou, Shuai Mu
NSDI 21
Cobra: Making Transactional Key-Value Stores Verifiably Serializable [paper]
Cheng Tan, Changgeng Zhao, Shuai Mu, Michael Walfish
OSDI 20
On the Parallels of Raft and Paxos [paper]
Zhaoguo Wang, Changgeng Zhao, Shuai Mu, Haibo Chen, Jinyang Li
PODC 19
Deferred Runtime Pipelining for contentious multicore software transactions [paper, tr]
Shuai Mu, Sebastian Angel, Dennis Shasha
EuroSys 19
Giza: Erasure Coding Objects across Global Data Centers [paper]
Yu Lin Chen, Shuai Mu, Jinyang Li, Cheng Huang, Jin Li, Aaron Ogus, Douglas Phillips
ATC 17
Consolidating Concurrency Control and Consensus for Commits under Conflicts [paper, tr, tla+, code]
Shuai Mu, Lamont Nelson, Wyatt Lloyd, Jinyang Li
OSDI 16
The SNOW Theorem and Latency-Optimal Read-Only Transactions [paper]
Haonan Lu, Christopher Hodsdon, Khiem Ngo, Shuai Mu, Wyatt Lloyd
OSDI 16
Students
Reza Alimadadi (PhD, with Mike Ferdman)
Weihai Shen (PhD)
Yuhao Su (PhD)
Xiang Liu (PhD, pending)
Ansh Khanna (MS)
Yida Wu (MS)
Alumni:
Mrityunjay Kumar (MS -> VMWare)
Satya Jain (MS -> VMWare)
Ritesh Sinha (MS -> HP)
Yuanli Wang (Virtual Intern, MS@Minnesota -> PhD@Boston U.)
Andrew Yoo (MS Thesis@UIUC, with Tianyin Xu -> Whova)
Bio
Prior to joining Stony Brook, I spent 4 years at NYU as a visiting student/post-doc/lecturer in the Systems Group. I obtained my Ph.D. from Tsinghua University and B.S. from China Agricultural University. During my graduate studies, I also had the luck to be a visiting student at USC and University of Sydney. See a full history in my CV.